When it comes to designing a nursery, selecting the right baby furniture is essential. Not only should it be functional and practical, but it should also add an element of style and sophistication to the room to meet the Scandinavian aesthetic. At Kuhl Home Singapore, we understand the importance of creating a beautiful and comfortable space for parents and your little one. In this blog post, we will showcase some must-have baby furniture pieces that are both usable and beautiful.
Linea Changing Table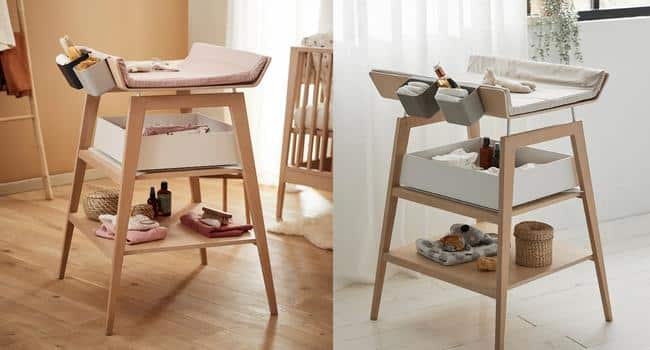 The Linea Changing Table is a versatile and stylish addition to any nursery that is crafted with a blend of Scandinavian design, this changing table offers ample storage space for all your baby essentials. Its sleek and modern design features a changing top, that can also be easily converted into a regular side table as your child grows older. It is made from high-quality materials, ensuring durability and longevity. With its clean lines and neutral color options, it effortlessly complements any nursery décor and with other pieces from Linea line by Leander.
Wood Co-Sleeper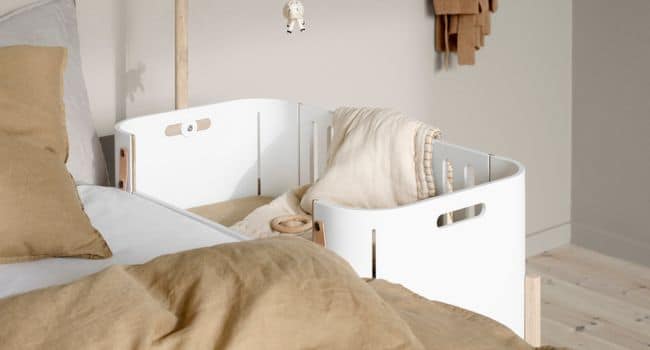 For parents who want to keep their baby close during those early months, the Wood Co-Sleeper is the ultimate go-to. This innovative piece of furniture is designed to be placed securely to the side of your bed, providing a safe and comfortable sleeping space for your newborn. This Danish-made piece is made from sustainable materials and features an adjustable height function, allowing you to convert to a bench once your child grows older. With its sleek wooden frame and rounded corners, it not only enhances the aesthetic appeal of your nursery but also promotes safe co-sleeping.
Classic Baby-Junior Bed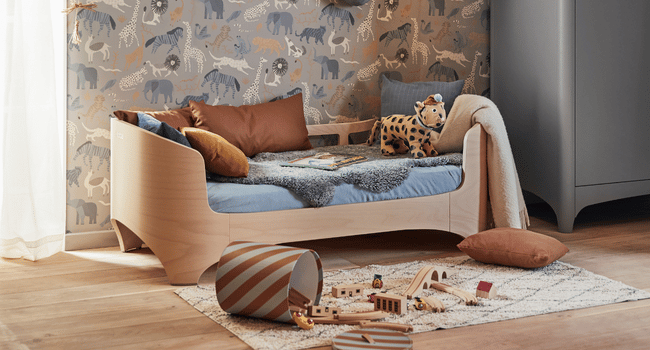 The Leander Classic Baby-Junior Bed is a timeless piece that grows with your child. Crafted with precision and attention to detail, this bed transitions seamlessly from a cozy crib to a stylish junior bed, accommodating your child's changing needs in the blink of an eye. Its unique oval shape and Scandinavian design make it a stunning centerpiece in any nursery. The convertible Baby-Junior Bed is made from high-quality beech wood and features adjustable mattress heights, ensuring optimal comfort and safety for your little one.
Kids High Chair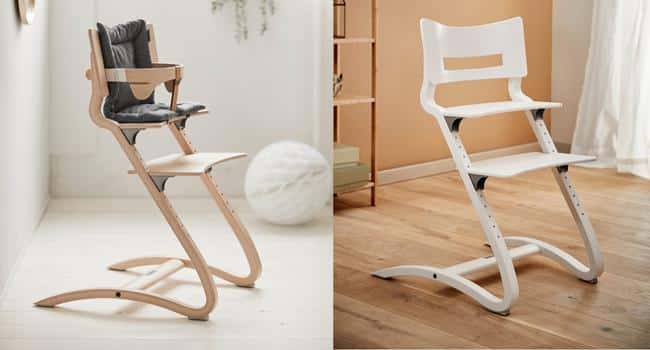 When it comes to mealtime, the Leander High Chair is a perfect blend of functionality and aesthetics. This ergonomic chair is designed to provide optimal support and comfort for your child while promoting healthy eating habits from when they are a baby to being a young adult. There are multiple add-ons to accommodate to the young ones while allowing easy adjustments to multiple heights. Ensuring that your child can sit comfortably at the dining table as they grow. With its sleek lines and timeless design that is versatile, it would effortlessly complement your home décor.
Wood Baby Gym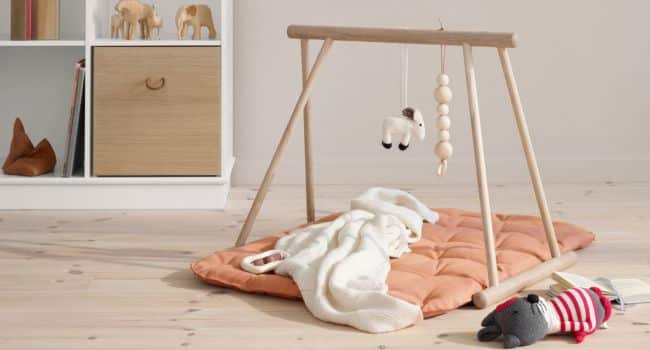 Stimulating your baby's senses is crucial for their development, and the Wood Baby Gym by Oliver Furniture offers the perfect solution. This beautifully crafted wooden gym provides a safe and engaging space for your little one to explore and play. Its elegant design and natural materials make it a stylish addition to any nursery.
Choosing the right baby furniture is essential for creating a functional and stunning nursery. The Linea Changing Table, Wood Co-Sleeper, Leander Classic Baby-Junior Bed, Leander High Chair, and Wood Baby Gym by Oliver Furniture are must-have pieces that combine functionality with aesthetic appeal. At Kuhl Home Singapore, we offer a wide range of baby furniture that not only meets the highest standards of quality and safety but also enhances the overall look of your nursery. Create a space that both you and your little one will love with our carefully curated collection of baby furniture.
---
Visit Our Creative Kids Furniture Showroom
Check out our range of modular, convertible kids beds in our showroom! We have quite the range of children's bunk beds, loft beds, and single beds. We're located at 100E Pasir Panjang Road, #08-01, B&D Building, 118521.