With your child's expanding collection of books, toys, trinkets, and outfits, your child will require more storage space as they get older. Kuhl Home provides the ultimate solution with our cute but functional kids furniture that serves more than one purpose. Read on to find out how you can maximize your child's room if they have limited space. For your child's bedroom and study space, our collection of imaginative kids' furniture offers modular and multipurpose storage options.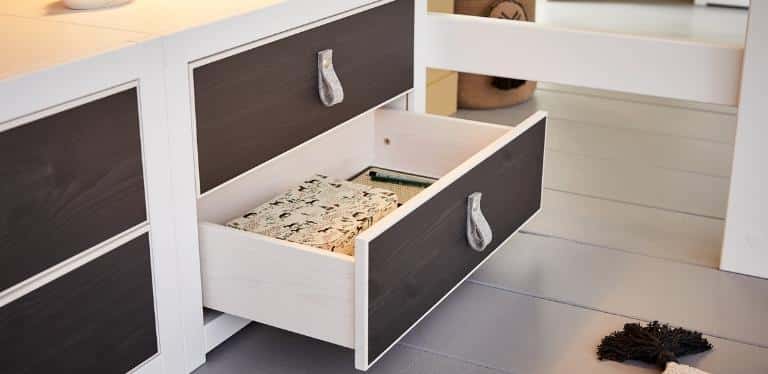 Wall Mounted Storage
Saving floor space is a viable option that would be recommended to free-up space in your kids' rooms. We highly recommend wall mounted storage that would be within reach for your young ones. This will allow them to practice independence in storing and accessing their own items in their own rooms. Oliver Furniture features the Seaside Kids Shelf that are available in two configurations – with or without the hooks under the shelves.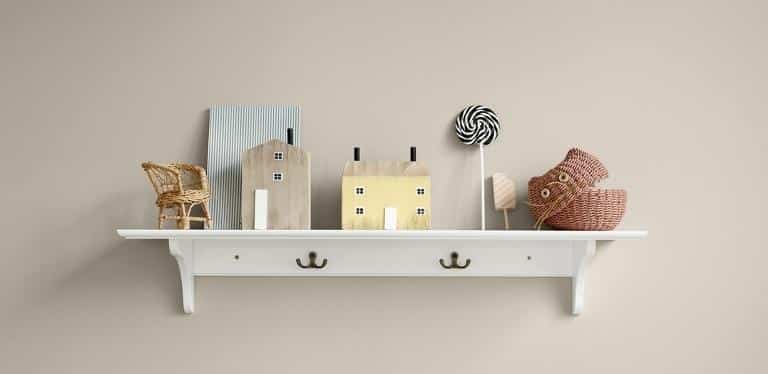 You can also check out wall mounted book shelves from both Lifetime Kidsrooms and Oliver Furniture. This innovative bookcase may be fixed on the wall or fastened to the headboard of their beds. Loved books are now reachable from the bed thanks to this. maximum weight of 15 kg.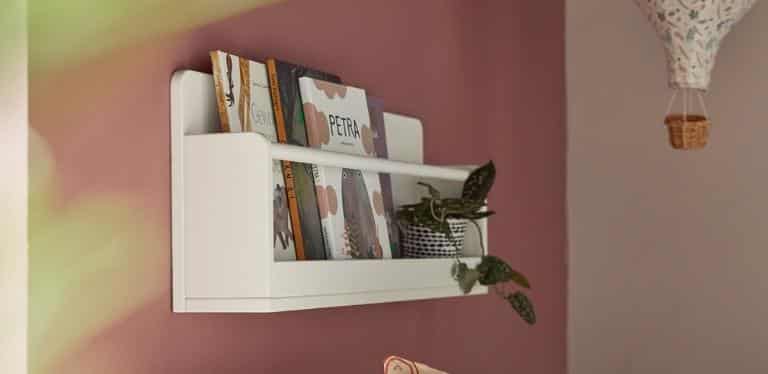 Modular Storage
The everchanging need for storage space might frequently shift as your child grows. Modular solutions are always the best option to have in you child's room. With our modular options, you can always add/remove shelves and doors where you deem fit. You can easily change the configuration of the storage space without having to purchase a completely new kids furniture. Oliver Furniture and Lifetime Kidsrooms pride themselves in sustainable design of kids furniture that lasts your children throughout their whole childhood. With proper care and maintenance, these furniture pieces can even be passed down to their younger siblings if you choose to expand your family.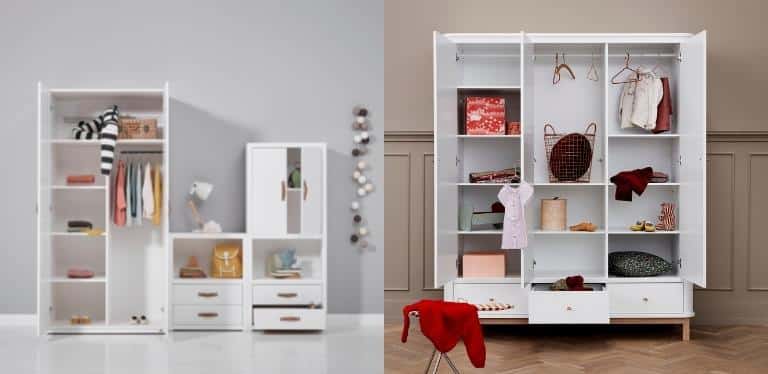 Integrated Kids Bed Storage
It is no secret that loft beds are primarily the number one bed option for parents when it comes to conserving space in a kid's room. Make full use of the loft area with customizable storage configurations that meet your storage needs. The higher the loft bed, the more storage furniture you can configure in the loft area. As we feature modular kids beds from Lifetime Kidsrooms, the loft area is 100% customizable. You can start with a storage system and modify the loft area into a study area when you purchase a study desk or chair.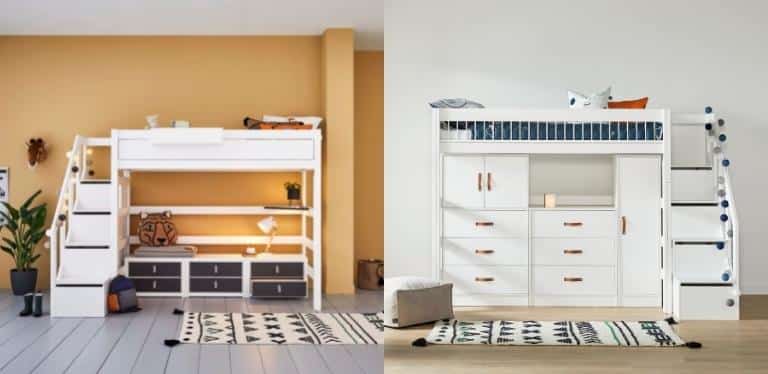 For our single bed designs such as the basic bed or kids cabin bed, there are options to include additional parts under the beds. Additionally, Lifetime Kidsrooms feature Bunk Beds and Kids Loft designs that you can always count for more storage space. You can simply opt for a step ladder instead of a slant ladder, to store your kids' items. For inspiration, check out our bed designs like the Hangout Kids Loft Bed and All-In-One Kids Semi High Loft Bed to get you started on building the ultimate kids bed plus storage combination.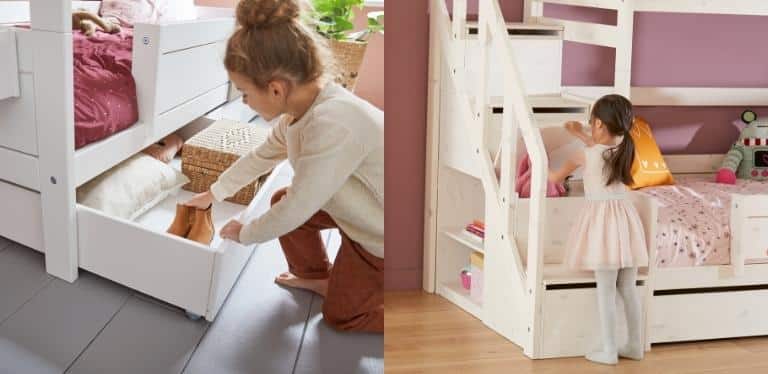 Visit Our Creative Kids Furniture Showroom
Check out our range of modular, convertible kids beds in our showroom! We have quite the range of children's bunk beds, loft beds, and single beds. We're located at 100E Pasir Panjang Road, #08-01, B&D Building, 118521.