With our array of choices of kids mattresses, it might be confusing on what fits your child best. There are other factors you should consider as well to ensure that the mattress will fit well on the kids beds you are purchasing. Unsure of where to start? Here's a handy guide for you to shop for your kids bed confidently.
Your young ones must have a suitable mattress to sleep on for the best night's sleep. Every kid has a unique preference that should be uncompromisable under any circumstance. We're here to give you a helping hand! With these valuable tips, you can never go wrong when picking the best option for your child.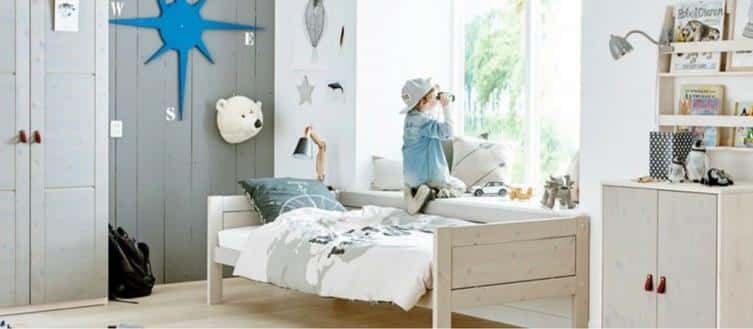 1) Measurement and Shape
Be sure to take note of the size of the kid's beds you have purchased. For Singapore homes, the standard single bed frame fits mattresses that are 90cm by 190cm. Also, you can consider the height that the mattress would take to snugly fit. Alternatively, if your child falls on the taller side, you can always choose European-size – measuring 90cm by 200cm.
The type of kids beds purchased would play a predominant role in decision-making for the size and shape of the mattress. Contrary to popular belief, the market carries a wide variety of sizes that can look very odd when it does not fit well. It may even cause harm to your child with the irregular gaps left unfilled or too much material left protruding out of your child's bed frame.
Different sizes and shapes of the mattresses would compliment different bed types – namely, kids single beds, cabin beds, bunk beds, loft beds, and many more. Therefore, when purchasing your mattresses, it is crucial to know the difference in measurements between the two products to ensure that they complement one another.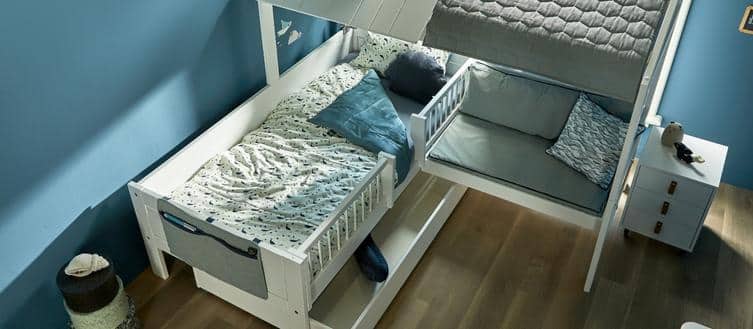 2) Material
The main head-spinner of mattress shopping would be choosing the right material that would ideally fit your child's needs. There is an overwhelming variety of materials that you can find in the market. We're going to help you narrow down a few options so you would know where to start! Each mattress material shared are from our trusted brands – Lifetime Kidsrooms, Oliver Furniture and Leander.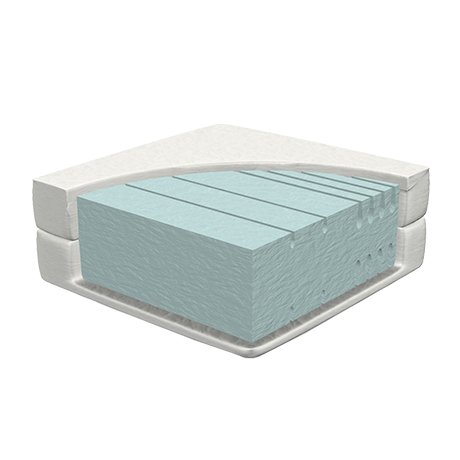 Memory Foam Mattress
Memory Foam
The memory foam mattress takes the shape of your young one's sleep positions over time. It percolates the best combination of great support in the shoulders and hips when they choose to sleep on their side. Also, the foam mattress provides comfort for your child in bed. Notably, this mattress contains several layers of foam that resist the tendency to droop in the middle, and this eliminates the need to flip the mattress continuously. This material is a great alternative to latex and pocket spring options.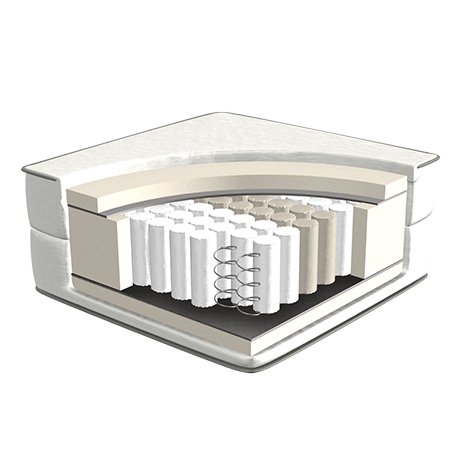 Pocket Spring Mattress
Pocket Spring
The innovation behind the pocket spring mattress was exploring the ideal design that allows the mattress to move in the separate singular component of springs as your child moves around. Each spring is enclosed individually in a pocket of cloth or cloth-like material. Consequently, this would ensure zero contact between each spring when there is movement on the mattress. With this system, different parts of the mattress would fit your child perfectly when they move throughout their sleep.
Innerspring
The innerspring mattress has been on the market for the longest time. It is crafted from spring coils that are carefully arranged under the surface between two foam materials. It provides firm spinal support for children who prefers a denser bed. This mattress is advantageous for parents who want a cost-effective option. Innerspring mattresses are a comparable alternative for other types of materials such as latex, memory foam, or pocket coil.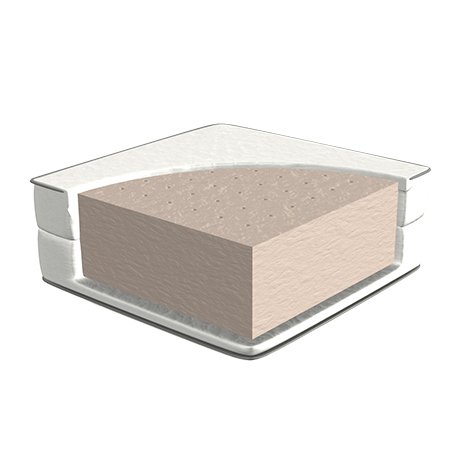 Latex
Latex
If you're looking for a foam alternative, you can try Latex mattresses, it is meant to coordinate with your kid's body with the aim to remove tension on their muscles and provide better circulation. There are three different types of latex used in mattresses such as 100% natural latex, Natural Latex (only 85% natural rubber latex & 15% synthetic latex), and Pure Latex (80% synthetic latex). The higher the natural latex content, the more premium and expensive it'll be.
Latex Mattresses offer varying levels of firmness and plushness to accommodate little ones with different sleeping positions.
3) Choosing the right mattress firmness
Feasibly it's recommended that kids sleep on medium or medium-firm mattresses, to provide a good balance of support and comfort for your child's growing years. You would want to strike a proportionate combination between their needs and wants.
Despite plushness giving optimum comfort, it may not necessarily provide your child with proper support when they toss and turn throughout the night. In return, this could cause long-term discomfort for your young one and affect their overall rest.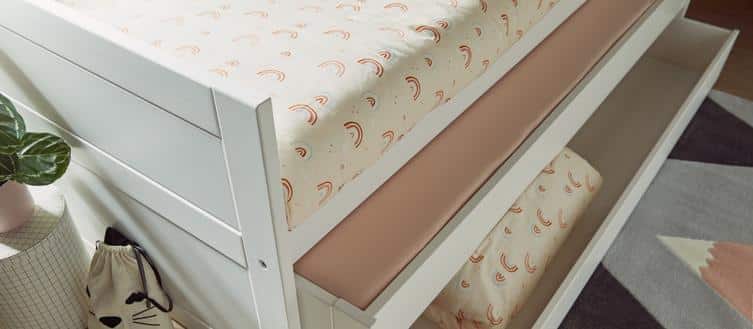 4) Maintenance
Mattresses with removable covers are the way to go! With the strain of daily usage, these mattresses collect dust, hair, dead cells, and other debris over time. Also worth mentioning are the crucial years of child mishaps in bed before potty training. Hence, it will be hassle-free due to easy accessibility during cleaning. As a result, you extend the lifespan of the mattress instead of buying a new one. A removable cover eradicates this issue and provides a fresh new mattress every time it's washed and disinfected.
5) Bring Your Child Along
Lastly, to foolproof your decision-making, bring your kids along mattress hunting! At the end of the day, their preferences for comfort are the reason for making your purchase worthwhile. On top of that, there will be little to no room for error when they try the mattresses out in person. They can even try tossing, turning, and stretching their limbs out. When they are testing out various firmness, they would discover new things about what they'd prefer.
Visit Our Creative Kids Furniture Singapore Showroom
Check out our range of modular, convertible kids beds in our showroom! We have quite a range of children's bunk beds, loft beds, and single beds. We're located at 100E Pasir Panjang Road, #08-01, B&D Building, Singapore 118521.