In today's digital age, providing children with a comfortable and conducive study environment is essential for their academic success and overall growth. Investing in high-quality kids study furniture can make a significant difference in their concentration, posture, and well-being. In this blog post, we will explore the world of adjustable desks and ergonomic chairs for children, highlighting some top-notch kids furniture available in Singapore.
RISE ELECTRIC ADJUSTABLE CHILDREN STUDY DESK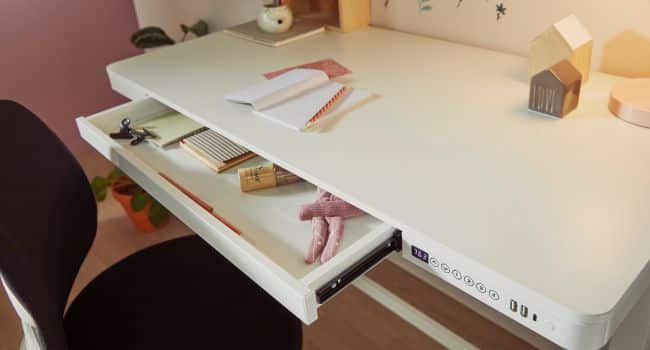 The RISE Electric Adjustable Kid's Study Desk by LIFETIME Kidsrooms is a game-changer in the realm of children's study furniture. This innovative desk allows easy height adjustments to accommodate children of different ages and sizes, ensuring optimal ergonomics. With its sleek design and sturdy construction that is TUV certified, it seamlessly blends into any study space. The RISE desk promotes a healthy posture, preventing strain on the neck, shoulders, and back, making it a great investment for growing children.
For the tech-savvy young ones, they can easily charge their smart devices to the desk which is equipped with 2x USB and 1x USB-C ports.
ERGO ELECTRIC ADJUSTABLE STUDY DESK FOR KIDS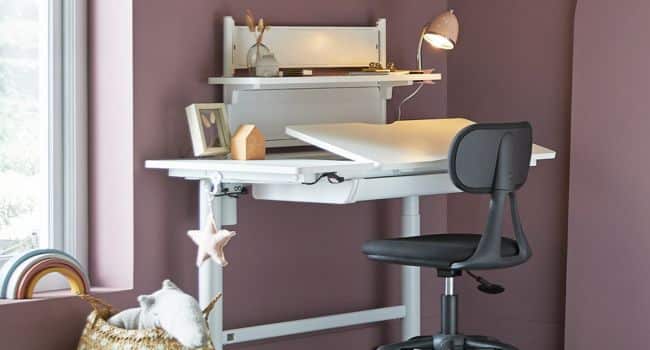 The ERGO Electric Adjustable Kid's Study Desk is another remarkable kids table from LIFETIME Kidsrooms. This desk combines functionality and aesthetics, providing children with a versatile workspace. With a smooth electric height adjustment mechanism, it enables effortless transitions between sitting and standing positions. The ergonomic desk encourages physical flexibility while studying, enhancing blood circulation and focus during each activity. Its practical storage options make it a practical choice for organizing study materials. You can choose to add-on a book holder to the desk for your child's easy access.
WOOD STUDY DESK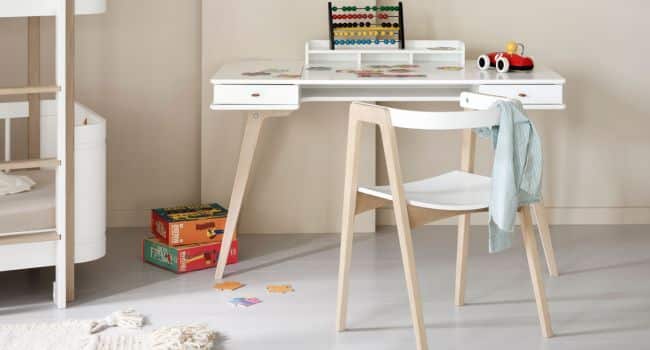 The Wood Kids Study Desk by Oliver Furniture offers a timeless design crafted from high-quality materials. This desk is the perfect option to seamlessly integrate with different interior styles, creating an elegant study corner for your child. Its adjustable height feature ensures that it can accommodate your child's changing needs as they grow. It combines functionality with aesthetic appeal, making it a perfect addition to any modern study space.
KIDS SUNNY STUDY CHAIR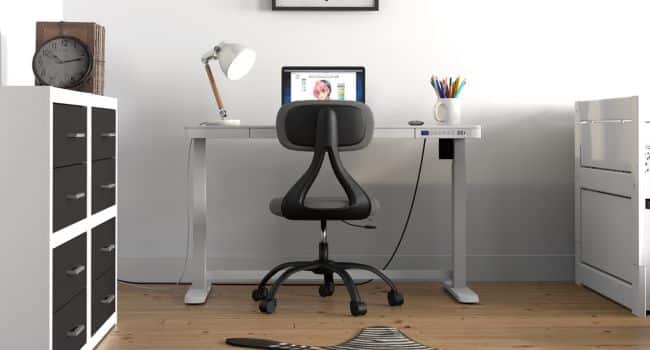 The Sunny Kid's Study Chair crafted by LIFETIME Kidsrooms is a must-have companion for any study desk at Kuhl Home. This ergonomically designed chair provides excellent lumbar support, promoting healthy sitting habits from an early age. Its adjustable seat height and backrest ensure a perfect fit for children of various ages. The chair's sturdy construction and comfortable padding make it an ideal choice for extended study sessions. The kids' chair not only prioritizes comfort but also adds a touch of style to the study area.
DESK TOP FOR HIGH BEDS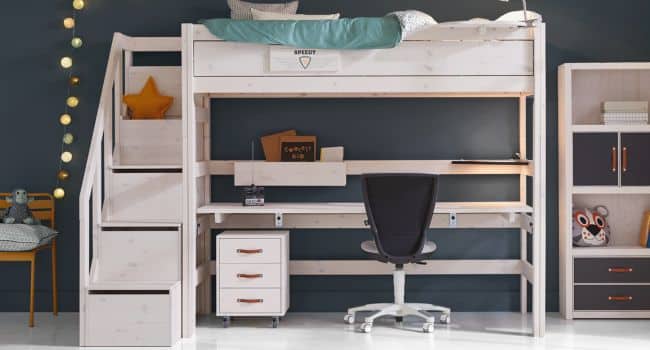 For children with limited space, the Desk Top for High Bed by LIFETIME Kidsrooms offers an innovative solution in your child's bedroom. This desk top can be attached to a high rise loft bed, maximizing floor space and creating a dedicated study area within a compact footprint. It provides a stable work surface and includes practical storage compartments for books and stationery. It is the true definition of functionality with space-saving design, making it an excellent choice for smaller bedrooms in Singapore homes.
CHILL PLAY TABLE & CHAIRS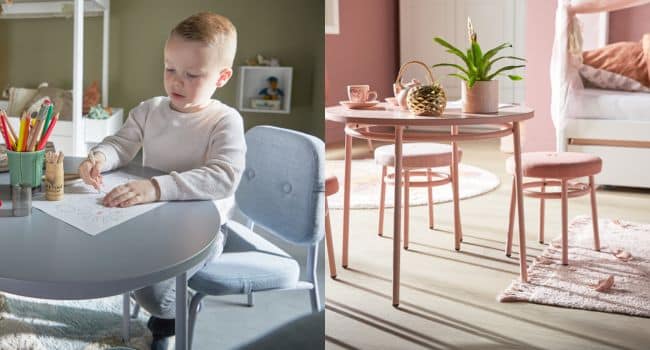 The Chill Play Table and Chairs are perfect for toddlers and young children learning to write/draw. This versatile set can be used for both playtime and study sessions, providing a comfortable and engaging environment between parents and their young ones. With its durable construction and vibrant colors, the Chill Play Table and Chairs encourage creativity, making learning an enjoyable experience.
---
Investing in adjustable desks and ergonomic chairs for your child's study area is a wise decision that can positively impact their academic performance and overall well-being. The featured products, such as the Rise and Ergo Electric Adjustable Kid's Study Desks, Wood Kids Study Desk, Sunny Kid's Study Chair, Desk Top for High Bed, and Chill Play Table and Chairs, offer excellent options to create a conducive study environment. Whether you're looking for adjustable desks, loft beds with desks, or comfortable study chairs, these products cater to different age groups and provide the necessary support for your child's learning journey. Explore these remarkable study furniture options and transform your child's study space into an oasis of productivity and comfort.